pumflet: Donke Veby, was created to accompany the lecture performance 'vi die wat wil wiet/for those who need knowing', by Ilze Wolff, for Season 4 of the Centre for the Less Good Idea, 2018. It features much of the imagery from this performance and correspondence, particularly with Joburg-based researcher Amie Soudien.
Click here for more information about the performance.
Click to view the lecture performance with sound designed in collaboration with composer Cara Stacey.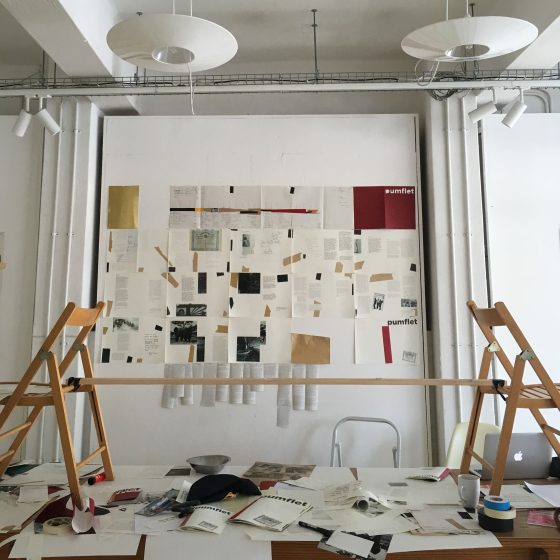 pumflet in progress
Performance at the Centre for the Less Good Idea, Johannesburg
Photo credit: Centre for the Less Good Idea