Access to the city is the primary ambition of this small scale, commercial development. The brief asked for two 60m² dwellings on each of the three adjoining properties. To accelerate the project timeline, departures and consolidation were avoided.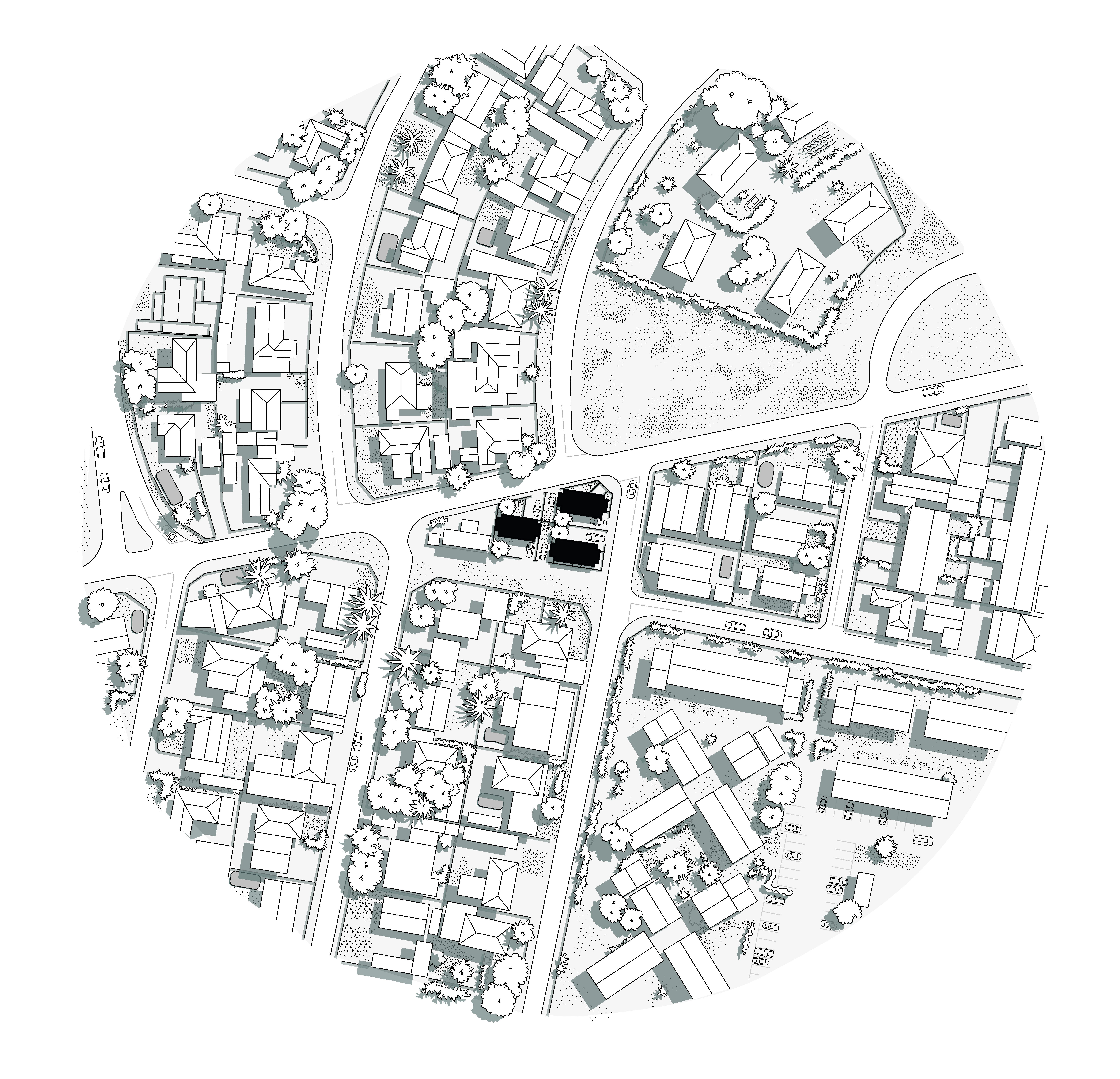 Each of the houses have their own entrance , parking space and yard. Suburban pleasures are offered in the context of higher density living. Each of the houses face in opposite directions; this composition gives every house a direct and private relationship with its outdoor spaces.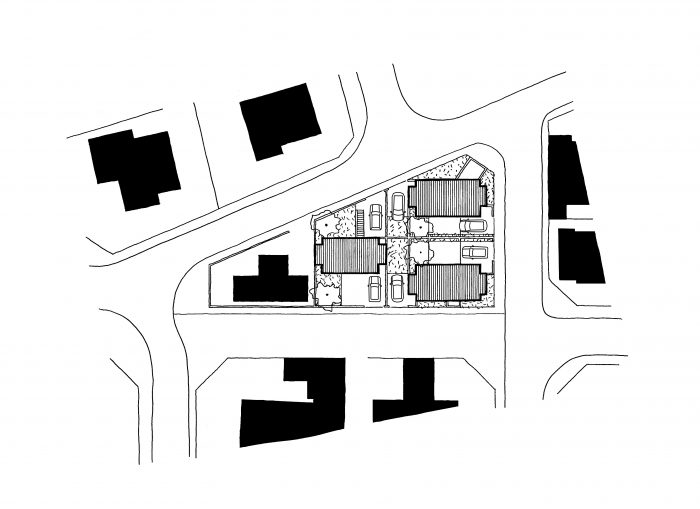 There is constant demand for small houses close to the opportunities of the city. The constant supply of expensive or large inner city houses produces an infrastructure that accommodates the elite and simultaneously excludes the poor.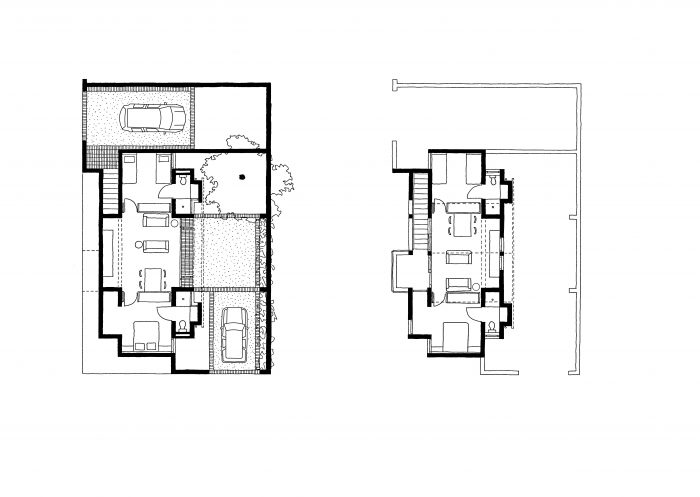 These houses are moderately priced two bedroom dwellings. What makes their planning significant is the capacity for subdivision in to much smaller 16 / 30 / 44 m² houses.