This studio for the Handspring Puppet Company is part of a series of spaces for art designed by Wolff Architects. In considering the appreciation of art, the situation of the encounter is of great significance. White box galleries and art fairs have all but flattened the experience of art as a commodity, situated in an emotionally desaturated white walled haze.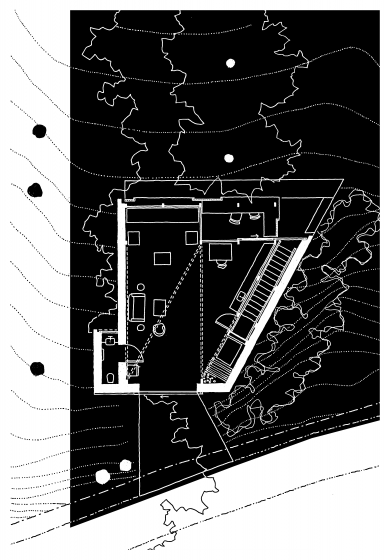 Adrian Kohler and Basil Jones are celebrated artists producing puppets predominantly for theatre productions. Their puppets are operated by puppeteers inside or next to the puppets and for this purpose their puppets are structured with very light frames of rattan or aluminium. Thin coverings are stretched over the frame. The sense of a living puppet is not achieved by dramatic gesture but rather the most subtle of movements; breath.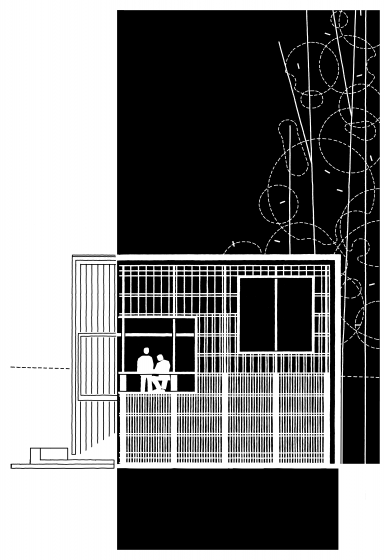 In designing this studio, we aimed at establishing an experience of intimacy in the production and appreciation of the puppets. The architecture generates its motives out of the artistry of the puppets. Like the puppets, the building has a principal frame and a light covering. Since the work of these puppeteers are destined for theatres, the studio replicates that atmosphere; it has a tall volume with hoisting hooks and lighting rigs. It can be filled with daylight, but it can also be darkened. The articulated timber wall surfaces avoid any comparison t0 generic white walled spaces. The overall composition of the building is a simple block with gentle distortions and apertures. The timber skin is enlivened on the street face with a composition of three panels; a sliding door, a clerestory window and a name board. On the opposite side of the building the timber skin dematerialises and is cut open; a high level opening which brings light into the main work space looks into the tops of the surrounding trees, a low level opening makes an aperture to an outdoor room which faces the garden.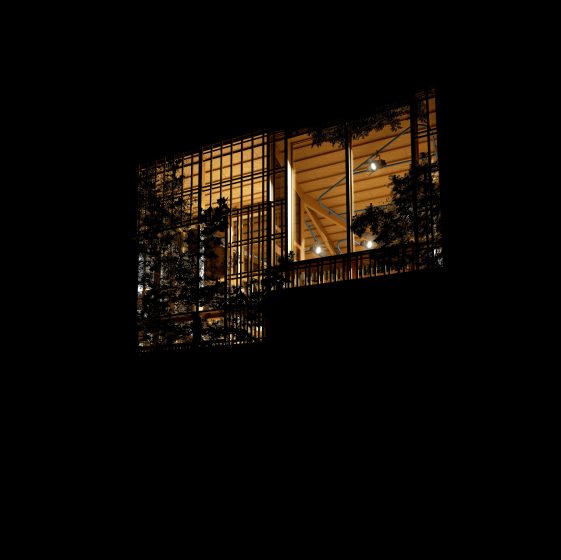 The studio produces an intimate encounter with art. As a private workshop in a rural village it affords the artists a relaxed working space with features of a performance space. For the occasional visitor, the puppets are encountered as evolving artefacts situated amongst wood chips and drawings, production machines and the ever enthusiastic artists; an intimate and rare experience.