pumflet 'gladiolus' documents the conversation between ourselves and artist Kemang Wa Lehulere, about Luyolo, the black neighbourhood in Simonstown that was completely demolished in 1964 and from where most of the residents were moved to Gugulethu; and about Redhill, a black neighbourhood where people were moved to Ocean View and of which ruins still remain today. During our research about Luyolo and Redhill we looked at the paintings of Gladys Mgudlandlu, an artist from Gugulethu and the writings of Gladys Thomas, a poet living in Ocean View, in an attempt to find visual and literary links to these historic and contemporary sites of forced removal.
'gladiolus' documents our speculations on Mgudlandlu's depictions of Cape Town's built environment of the 1960s and also our discussions with the poet Thomas from her Ocean View home. Through the documentation we meditate on the way these sites were linked through landscapes, creativity and the social imagination.
pumflet 'gladiolus'
was shared at the A4 Arts Foundation and at Adderley Street Flower Market in Cape Town. Gladys Thomas' creative writing archive was also on view at A4 Arts Foundation. The video piece 'Homeless song 5' was screened, followed by a discussion. Click
here
and
here
for more information and images.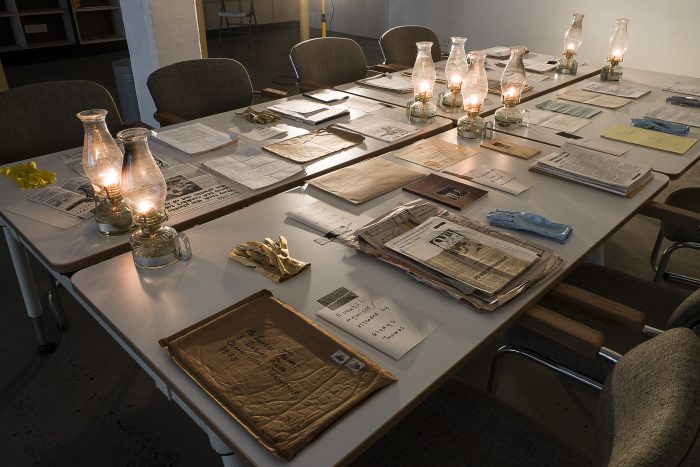 Photo by Heeten Bhagat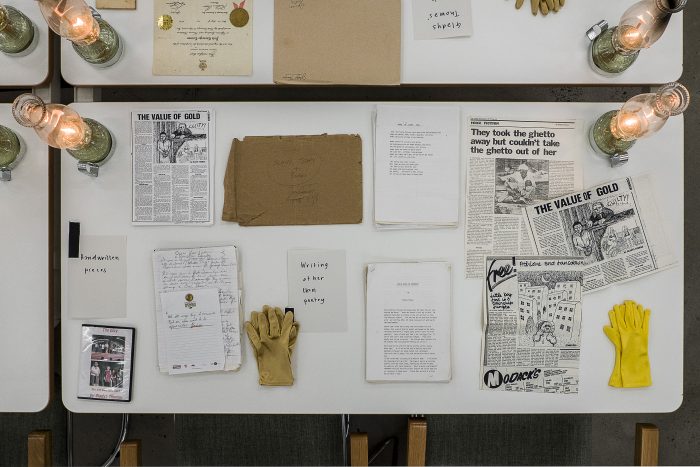 Photo by Kyle Morland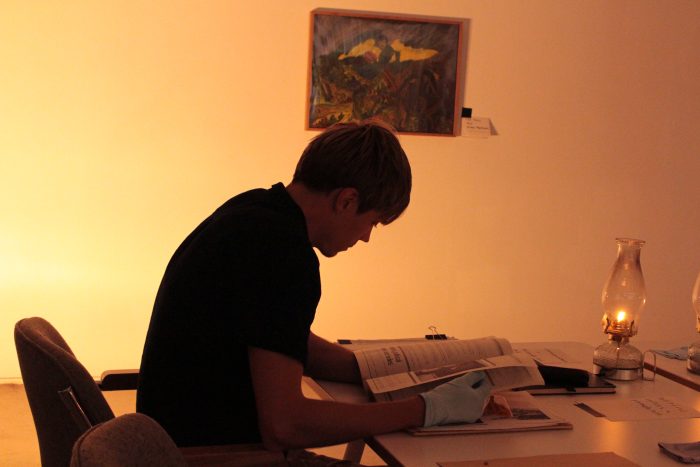 Photo by Heeten Bhagat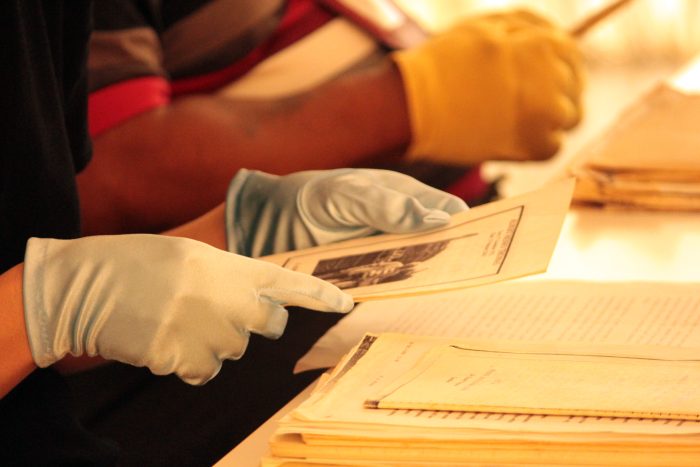 Photo by Heeten Bhagat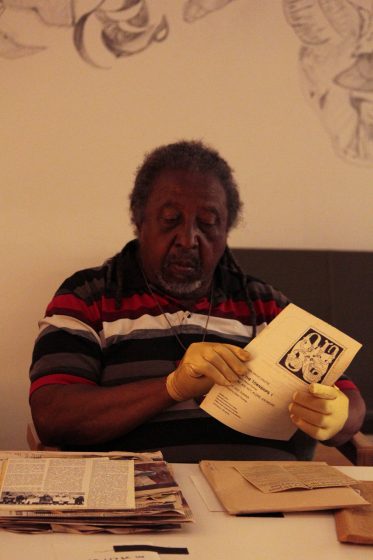 Photo by Heeten Bhagat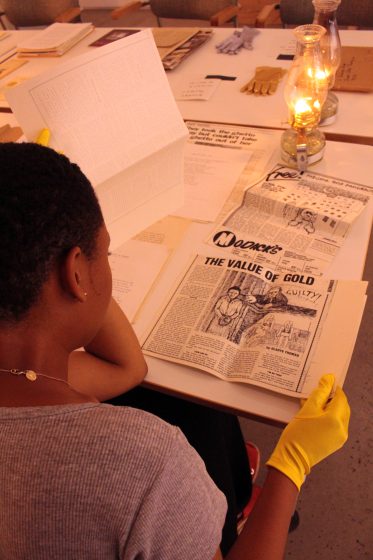 Photo by Heeten Bhagat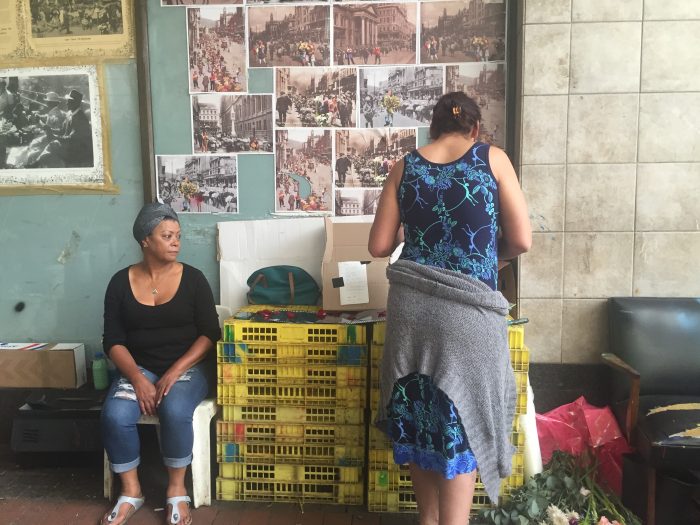 Pumflet for sale at the Adderley Flower Market