Design something the world will never forget. Something that will be associated with Cape Town forever after. Something temporary." That was the brief that Wolff Architects received for a structure to celebrate Cape Town as the World Design Capital in 2014.
The response was a halo of light, 100m in diameter, that will appear on New Year's Eve above Lion's Head. It is an enigmatic device, that celebrates the landscape that defines Cape Town. It is also a gentle satire on the reverence that people have for Table Mountain.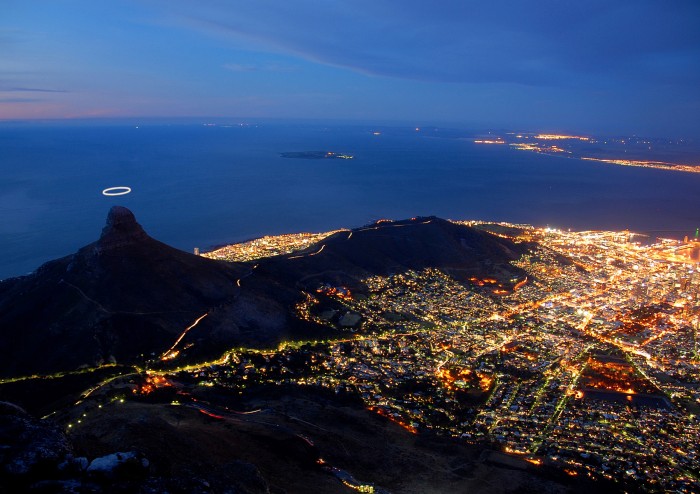 As a structure it is more permanent than fireworks and more movable than the Eiffel Tower. The halo has the potential to be used as an instrument of cultural diplomacy; the City of Cape Town can send or lend it to  places and events to celebrate, valorise, question or ridicule. As an incomplete object, the halo requires a site of particular meaning and a moment of revelation. It could be suspended over the Giardini in Venice for the Biennale, Maracanã Football Stadium in Rio for the Soccer World Cup or even the United Nations headquarters in New York during an important decision.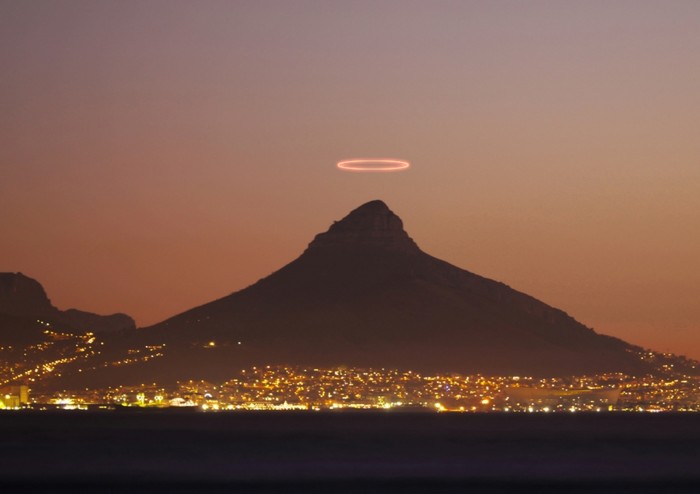 The halo is a time and site specific event, a composite piece that adds meaning and emotion to a place and time. The tensegrity structure of the halo can be supported in various ways which allows adaptation to various sites. Although this project is site specific, it can be specific to various sites. It can be celebratory or political, rooted or intrusive, comforting or critical. As a composite piece, it constructs alternative meanings. Even when removed, the halo leaves an afterimage in which the absence is as memorable as its presence.